Midweek Reflections
Read: Genesis 24
Have you ever asked that question, "What should I do?" Most everyone has asked that in some way over the course of their lives. Many of us have asked it numerous times. But who are we asking? It's good to get counsel from trusted family and friends but how often do you turn to God for that kind of guidance and direction?

A friend recently told me a story that reminded me of Genesis 24. In Genesis, Abraham sends his servant off to his homeland to find a wife for his son Isaac. When the servant arrived in the town of Nahor he must have asked that question, "What should I do now?" He prayed and he asked the Lord to show him something specific so that he would know when Isaacs future wife had arrived in his presence. Read chapter 24 to find out the ending of the story.
My friend was also seeking direction from the Lord. He had a very difficult decision to make that would affect many people. He also prayed, and he asked the Lord for something specific to happen if he was to go a certain direction. If the Lord put that specific thing in front of him then he would know for sure that it was the Lord's leading. Yes, the Lord led in an amazing way.
There are many ways to seek God's guidance in life. These stories are two examples of how people were seeking confirmation from God on something before moving forward. The Lord can also give us guidance through the Bible, through prayer, through direction of the Holy Spirit, and other ways as well. The important factor is that we are seeking God's guidance when asking, "what should I do?"
One thing you can be sure of when seeking the guidance of Jesus. He will never lead you to go against The word of God, the will of God, or the ways of God. However, he just might lead you in a different direction than you were anticipating or desiring to go. When that happens remember that he loves you and he will never leave you or forsake you. (Deuteronomy 31:6)
Make it Personal: The next time you have a huge decision to make or are questioning what direction to go, seek after God first and foremost. Pray for direction, guidance, and counsel on the way that Jesus and the Holy Spirit would have you go. Then watch for your confirmation.
Have a great week, Pastor Glen Rhodes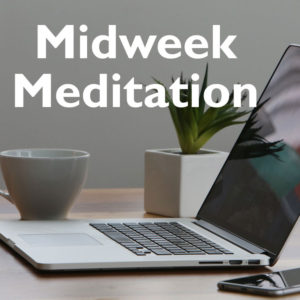 ---
Read: Psalm 119:1-16

Soon after the completion of Disney World in Florida someone said, "Isn't it too bad that Walt Disney didn't live to see this?" Mike Vance, the creative director of Disney Studios at that time replied, "He did see it, that's why it's here." Vision and goals can help us see things and work towards things in the future.
A new year means resolutions for many people. A resolution is usually a vision or goal that one makes for the future. Often those goals revolve around health, family, money, or making a life change that will improve our quality of life. But what if this year included spiritual goals and a vision for growing your faith in God?
God's Word is full of ideas of ideas for how this can happen in your life. Psalm 119:1-16 speaks of the importance of God's Word, God's ways, and God's plan for your life. Take some time this week to think about these suggestions from Pastor James White on how to make that happen. Read the passages that go with each one to see what the Lord says about them.
Pray more. (Zechariah 4:6)

Invest in your spiritual gifts. (1Timothy 4:14-15)

Get more intentional about sharing the good news. (1 Corinthians 9:22)

Care for yourself spiritually. (Philippians 3:12)

Make the tough decisions you know are best. (Acts 20:22-24)

Confront debilitating patterns of sin. (Hebrews 12:1)

Do the hard work needed to build community. (Matthew 18:15)

Keep in touch with things going on in the world. (1 Chronicles 12:32)

Quit comparing yourself to others. (John 21:20-23)

Read more, listen more, learn more, and grow more. (2 Timothy 4:9,13)
One time a man approached a laborer who was laying bricks and asked him, "What are you doing?" The laborer said, "Can't you see I'm laying bricks?" The man then walked over to another bricklayer and asked, "What are you doing?" And the workman answered with pride, "I'm building a cathedral."
Both were physically doing the same thing. But the first laborer was occupied with the present task, and the other was concerned with the ultimate goal or vision of the finished project. I once heard someone say, "Vision that looks inward becomes duty. Vision that looks outward becomes aspiration. Vision that looks upward becomes faith."
Make it Personal: Many visions are cast, goals made, and resolutions proclaimed in our lives. None are more important than those that pertain to our faith in God, trust in Jesus Christ, and our eternal destiny. Hopefully all of us can grow in these areas in the year that lies ahead.
Have a great 2018, Pastor Glen Rhodes
Arthur Mennonite Church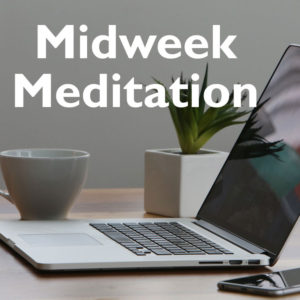 ---