Read: Matthew 6:5-15

There are many things for us to pray about these days. Hopefully we are taking all of those matters to the Lord in prayer each and every day. Praying can sometimes be a difficult experience for people. They maybe don't know how to pray or what to pray about specifically. Or, in some cases maybe the words just don't flow. When we pray we do not need to come to Jesus with fancy words or well thought out phrases to impress. In fact, Jesus wants us to come as we are and talk with him as we would talk with a good and trusted friend.
Some Christian traditions use prayers that are written out and repeated at times. Other Christian traditions often pray in the Spirit or use a more spontaneous manner of praying. Both kind of prayers can be good and helpful at different times. I would encourage you to use both of these ways of praying to make them personal, meaningful, and helpful in your relationship with Christ. Remember, seeking after Jesus and the ways of God should be our ultimate desire.
If you sometimes struggle with praying words on your own there is a helpful resource that can lead you through different prayers and scripture during your times of seeking the Lord. The Anabaptist Prayer Book titled "Take Our Moments And Our Days" is available in our church library (two different volumes) or they also offer a free app for smartphones and tablets. Just search the app store with that title and the app should come up to install. This can help to get you started on making prayer an important and vital part of your daily walk with Jesus.
Make it personal: In the Matthew passage for this week (Matthew 6:5-15) Jesus gives us a specific prayer to pray. It is often referred to as the Lord's Prayer. This is another good place to start. We also need to pay attention in these verses to the manner in which we are to pray.
Have a blessed week, Glen Rhodes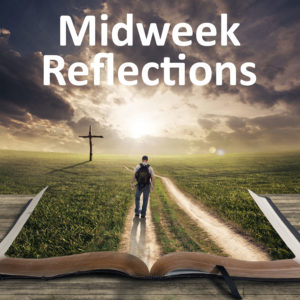 ---
Read: Hebrews 5:11 – 6:3

At the start of a new year many people make resolutions or write down several things they would like to be better at in the months ahead. Often these things revolve around losing weight, saving more money, eating healthier, or a new exercise routine. It's no wonder we end up seeing ads for all of those things in the month of January. But what about some new healthy habits to help us grow spiritually and to grow in our relationship with Jesus?
In these verses in the book of Hebrews there is encouragement for Christians to move beyond the basic tenents of our faith. As one verse says we are to move from infant milk to solid foods. We are to become mature in our faith so that we build on the foundations that have already been laid. Sounds like this is an encouragement to begin some new habits that will help us to grow spiritually in 2021.
They often say that it takes 66 days to develop a new habit. That's a little over two months. Once you do something steady for two months it becomes a new part of your daily routine. That's important with a new years resolution, but how can we think of this in spiritual growth terms? This is important because verse 14 of chapter 5 says that these habits will help us to be trained to distinguish between good and evil. That is very needed in these days that we live right now. We need to grow in Christ so we can discern what is true, what is real, and what is of God's will and purpose.
Make it personal: What can you do to mature in your faith this year? Can you commit to something for two months and then try to make it a daily part of your life? Prayer, Bible reading and study, helping others, giving something up, giving praise and thanks to Jesus each day. If you become intentional about something it will eventually become a part of who you are.
Have a great week, Glen Rhodes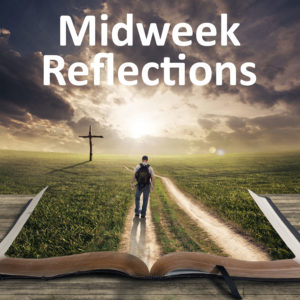 ---
Read: Psalm 119:-16

Focus is an important thing. Focus in our life is the most important thing. I recently read a story about a soccer match between two teams in Scotland in which focus was a problem. To cut down on the number of people in attendance at the game the producers decided to use an artificial intelligent camera system to broadcast the game. It didn't work so well. The AI camera was supposed to follow the soccer ball but instead followed the bald head of the side linesman the whole time. While the action continued off the screen the camera stayed focused on the man's bald head for much of the game.
Psalm 119 in the Bible is all about focus. Many of it's 176 verses (most in the Bible) talk about focusing our life on God instead of the temporal things of this world. Verses 15 and 16 are a good example, they say, "I will meditate on your precepts and consider your ways, I delight in your decrees; I will not neglect your word." Verse 36 also says, "Turn my heart toward your statutes and not toward selfish gain." I could go on but I encourage you to read this entire Psalm.
You see, focus is key to living life in a manner that is healthy and pleasing to God. As we come out of the challenging year that 2020 was, our focus in 2021 is so very important. If we focus on all the challenges, divisions, and hardships of the world in this year ahead we will often struggle to find joy and happiness. If we focus on the promises and the things of God in 2021 we will be able to look past the temporal and embrace the eternal. In Jesus we can find true joy and happiness that will help us to be blessed in this new year ahead. Where you are focused is key!
Make it personal: We don't know what 2021 will throw at us. We sure didn't see the challenges of 2020 at the first of January last year. But we do know this… "In all things God works for the good of those who love him, who have been called according to his purpose." Romans 8:28
Be blessed in 2021, Glen Rhodes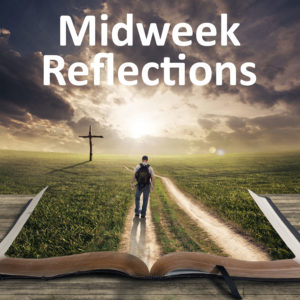 ---