Read: Luke 2; John 3:16-21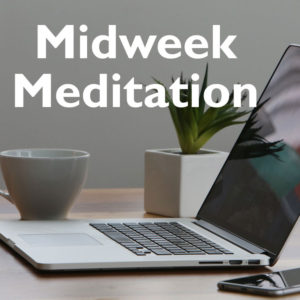 Christmas is definitely a season of giving. I have heard many stories of generosity, witnessed people caring for each other, and received blessings from others myself over the past couple of weeks. Thankfully I have had the opportunity to give and bless others as well. Nothing proclaims the reason for the season better than when people follow God's perfect example of giving, caring, and generosity.
In the Christmas story in Luke 2 we read about the blessed night in Bethlehem when Jesus was born. In John 3:16 we hear testimony of what happened that night. "For God so loved the people of the world that he GAVE his one and only Son…" Yes, the Magi brought gifts of gold, frankincense, and myrrh as they worshiped the Savior, but what God gave us in his one and only son Jesus has truly changed the world.
This is why we have heard and witnessed so much love and giving over the past couple of weeks. From people paying off all of the layaway items at department stores, to people giving away their airline miles to help families be together at Christmas, to boxes, food, gifts, and many other blessings bestowed, we give because so much has been given to us.
NBA basketball star Lebron James was recently named Sports Illustrated's Sportsperson of the year. In the related article Lee Jenkins recounts the life of Lebron from his young days in Akron, Ohio to his current MVP status in professional basketball. In that interview Lebron realizes that many people gave to him and his mom in order to help them survive as he was growing up.
Jenkins writes, "He (Lebron) rattles off names of the uncles and cousins, coaches and teammates, friends and strangers who once offered a sofa and a cereal box, or more…. He scoffs at the idea that he was protected because he was gifted. "There are a lot of gifted nine-year-olds," he counters. "They did it because they cared.""
Lebron is very appreciative of those who helped him and his mom. He is now in a position to bless many other people and he continues to find ways to do that. In the article it mentions that he and his wife Savannah sponsor every at-risk third-grader in the Akron public school system, following them all the way through High School. Their many other efforts of reaching out and helping are also well chronicled.
I truly hope that this is why we give as well, because we care, because we love, because we too have been blessed by God and others in so many ways. We have been given many generous gifts including God's greatest gift of all in Jesus our Savior. As we give during this season I hope that it will encourage us to be givers in all seasons. That we will show the love and care of Jesus throughout the New Year of 2017 that is just ahead of us.
Make it personal: Find ways to give intentionally throughout the year ahead. Look for new opportunities, keep your eyes opened for God moments, and always have a generous heart. And always be thankful for the gift of Jesus and salvation that God has given to you.
Merry Christmas Everyone, Glen Rhodes, Arthur Mennonite Church