Read: James 1:11-18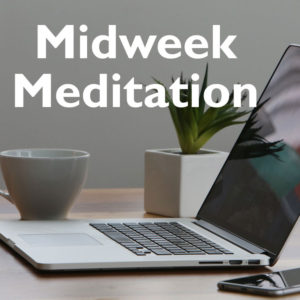 This past Sunday I started my message by talking about how things in this world are constantly changing. I said, "From world powers, to economic structures, to how people live, nothing really ever stays the same. Nothing that is except for God and his Kingdom." As I have thought more about that I was drawn to James 1 which says, "Every good and perfect gift is from above, coming down from the Father of the heavenly lights, who does not change like shifting shadows."
Perhaps some words from the past might reinforce this truth in our minds. In his classic book "Knowing God," J.I. Packer says, "God does not change. Let us draw out this thought." He then proceeds with these points….
– God's love does not change. He is from everlasting to everlasting.
– God's character does not change.
– God's truth does not change. It is forever settled in the heavens.
– God's ways do not change. He still deals with people today as He did in the Scriptures.
– God's purpose does not change.
– God's Son does not change. He is the same yesterday, today, and forever.
That last statement comes from Hebrews 13:8. A.W. Tozer also had some wonderful things to say about this changelessness of God in "The Knowledge of the Holy." Tozer points out, "God cannot change, for all change must be in one of three directions: 1) From better to worse; 2) From worse to better; 3) From one order of being to another. God's perfections rule out all three possibilities. Tozer goes on to say, "The law of mutation belongs to a fallen world, but God is immutable, and in Him people of faith find at last eternal permanence."
As things in our world change for better or for worse we must always turn our attention to God. The Lord is our help in times of need as well as in times of blessing. We must not despair or become overconfident in the things of this world. They will change, but God will not. Where do you want to place your trust and hope?
We should also be reminded of what the prophet Jeremiah proclaimed during his time of lament. He said, "Because of the Lord's great love we are not consumed, for his compassions never fail. They are new every morning; great is your faithfulness. I say to myself, The Lord is my portion; therefore I will wait for him."

Make it personal: In times of change we need to look to God for our help and strength. No matter what you face in life right now I hope that you will remember that the Lord is your help, an ever present source of strength. It's time to get on our knees and pray in a spirit of humility, repentance, and worship. God is on the Throne!
Have a blessed week, Glen Rhodes, Arthur Mennonite Church