Read: Matthew 12:30-37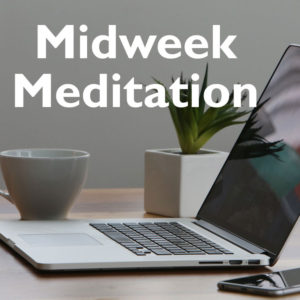 Some day all of us will stand before the Lord to give account of our life. In Matthew 12 Jesus is speaking to the people when he says, "But I tell you that everyone will have to give account on the day of judgement for every empty word they have spoken. For by your words you will be acquitted, and by your words you will be condemned." Of course Jesus was speaking about giving account of our life as a whole.
In thinking about these verses and many others in scripture I was saddened to read a story in yesterday's newspaper. Robert I. Sherman (63) was flying his small plane over Iowa when he crashed in a cornfield and died of his injuries. This would be sad in any case but the article made me realize that this case is especially sad.
You see, Robert was known as the "Best known atheist in the Midwest." He was a very outspoken atheist and critic of anything to do with God or religion. For years and years he went to court, filed lawsuits, and battled Christian faith and witness at every opportunity. He even hosted a radio show that gave voice to many of these battles. The Associated Press news report said that he also spent some time in jail in the 1990's for domestic violence.
In a news article right below that one there was a story about the death of Joe Ligon (80). Joe was the frontman for the grammy winning gospel singing group called the "Mighty Clouds of Joy." He spent his life singing for the Lord. Mr. Ligon and Mr. Sherman both died and that is sad, I feel for their family and friends. But these news articles make us think.
Each of us make decisions each day, each week, and each year about how we view God, life, people, and many other things. Why not make those decisions fruitful and life-giving instead of hateful and vindictive? When our day on earth comes to an end how would we want the newspaper headline to read? More importantly, what will we experience as we stand before the Lord to give account of our words, actions, and life?
During this Christmas season we celebrate the birth of our Savior Jesus Christ. He came to save all of us from our sins, bad choices, wrong words, and regrettable actions. If we come to him with repentant hearts he will forgive us and cleanse us of all those things. He will purify us for that day in which we must give account. I hope and pray that you have made that choice to receive Christ and receive his grace. It's always sad when we lose a loved one here on earth but the promise of eternal life in heaven for those who believe is a great comfort to live with.
Make it personal: As the year comes to an end think about where you stand in your faith, your trust, and your life with God. Companies often take inventory to see exactly where things stand with their business. How about we take time this Christmas to take an inventory of our life. A New Year and new direction could be right around the corner.
Have a blessed week, Glen Rhodes, Arthur Mennonite Church