Read: 1 John 4:7-21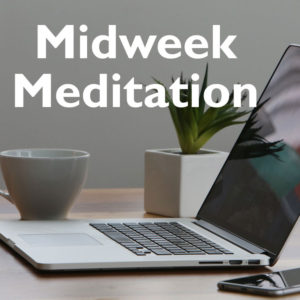 Everyone seems to have certain traditions during this season of Christmas. For some people it is the yearly viewing of the popular classic movie "It's a Wonderful Life." Jay Akkerman shares the thoughts of Frank Capra who directed the movie many years ago. He was asked what the central message of the film was. After thinking a few moments Capra said, "I believe the real message of the film is that under the sun, nothing is insignificant to God."
When you watch that movie you realize that everything that happens has intended and unintended consequences. Everything because it has happened, causes something else to happen. Everybody in that story is important, because he or she relates to everyone else. Nothing is insignificant under the sun to God. That's a great message for us this year in light of all the other messages that are being sent.
John reminds us that God's love is there for all people who choose to receive it. No one is insignificant and no one is exempt from this love when they choose to make it a part of their life. As verse 16 says, "We know and rely on the love God has for us." It then goes on to say, "God is love. Whoever lives in love lives in God, and God in them. This is how love is made complete among us so that we will have confidence on the day of judgement: In this world we are like Jesus."
That is our desire and that is our hope. To be like Jesus. As you think of the people in your life, think of them as Jesus does. He see's people with a different viewpoint than many in our world choose to use. You have significance, they have significance, we all have significance! In verse 19 John says, "We love because he first loved us." He then goes on to remind us, "Anyone who loves God must also love their brother and sister."
Perhaps you need to be reminded, not only that you are important to God, but also that everyone around you is significant to God, too. If we would treat others in that respect then our world would be a much brighter place. Let's make that our Christmas wish, that people would realize their significance in the eyes of God and acknowledge the significance of others in the eyes of God as well.
Make it personal: Who have you placed on a different level when it comes to your significance scale? Remind yourself first of foremost of the love that God has for you, then remind yourself that God has that same love for that person or those people as well. May we remind ourselves that Everyone is Significant to God.
Have a wonderful week, Glen Rhodes, Arthur Mennonite Church