Read: Isaiah 57:14-19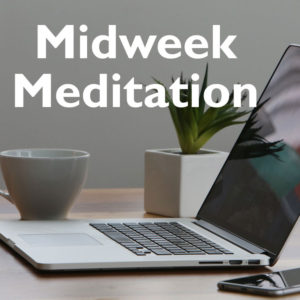 The old year of 2016 is about to depart and the new year of 2017 is almost here. What do we want to leave behind in the days that have passed and what do we want to take hold of in the days ahead? From year to year things in this world change. Sometimes for the better and sometimes for the worse. But one thing we can be assured of is God's faithfulness. It will not change, it will not falter.
Pastor Tony Evans gives us a good reminder of this when he talks about the sun shining all year long, even though we do not see it at all times. Isaiah 57:14 says, "Build up, build up, prepare the road! Remove the obstacles out of the way of my people." Pastor Evans reminds us that we need to remove obstacles and make sure that we are turned in God's direction and living in God's obedience so that we can see this faithfulness. He writes….
"The sun is a light 24 hours a day, seven days a week. All year long, all decade long, all century long, the sun just keeps on shining. The problem, however, is that the earth gets dark. How can there be all that light and the earth still gets dark? It's because the earth turns. The earth gets dark because the earth is spinning on its axis. Therefore the side that faces the sun gets light and the side that is facing away does not.
If there is darkness in your life, it's not because God, the Father of Lights, is turning; it's because you are turning. He is the Father of Lights and in Him there is no shadow. There is no darkness in Him. Because God is faithful, He's consistent. Just like the sun, He is always shining and in His light, there is no shifting or moving shadow. We just have to make sure we are turned toward Him."
That last line is a great resolution for the New Year of 2017 that lies ahead. "We just have to make sure we are turned toward Him." If you have not been turned to God as you should have been in 2016 there is a new day ahead in which that can change. There is a New Year coming in which God can become your main focus and his faithfulness and love can once again shine through into your life. The prophet Isaiah speaks of God reviving the heart and the spirit of the people and I pray that this will be your experience in 2017.
Make it Personal: Many people will make resolutions to do things better in 2017. While those resolutions are often good and helpful there is nothing more beneficial in life than turning to the Lord and growing in your relationship with Jesus. Jesus is always calling if we will turn to him and give him the right place in our life. If you do that you will overwhelmed by his faithfulness to you.
Happy New Year everyone, Glen Rhodes, Arthur Mennonite Church